Since 2013 BEST NIGHT EVER have been bringing their unique brand of meticulously crafted neo-motown tunes to music festivals and live venues around BC. Treading the line between modern & vintage, fresh yet familiar, their soulful sound is reminiscent of golden-era Michael Jackson or Stevie Wonder with a helping of modern R&B influence.
2017 CBC Searchlight regional finalists, the band has had a string of successes centered around their stunning live performances, including winning both the 2014 ROCK THE MIC and 2015 ROXY Launch Party contests. Along the way they've shared the stage with Canadian hit makers Nick Gilder & Sweeney Todd ("Roxy Roller"), viral YouTube sensation B. Rich ("Out for a Rip"), and Vancouver mainstays Bend Sinister & Tonye.
Their self-titled EP, engineered and mixed by Elisa Pangsaeng (Hey Ocean!, Said the Whale) led to local radio support and placement of their song Dancing By Yourself in the leo-nominated feature film FSM. More recently, the band released a pair of videos filmed at Vancouver's Monarch Studio showcasing live performances of both their original song "This City" and a raucous take on MJ's "P.Y.T.". Since their release in 2016, the videos have garnered over 100,000 views between Facebook and YouTube and continue to help the group grow their international fan base.
The band is currently completing work on new upcoming EP thanks to a grant from Creative BC's BC Music Fund. They continue to be regular weekend staples at some of Vancouver's best live music venues, and are gearing up for their biggest, baddest year yet! Visit www.bestnigheverband.com for more information.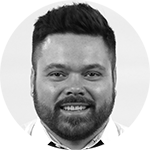 Patrick Gavigan
// Vocals
Patrick Gavigan is a vocalist, multi-instrumentalist and songwriter. He started singing in church choir at a young age . Driven by a no-boundaries approach to music he draws influence from a vast array of genres. "I just love great singers and musicians, it doesn't matter what style." BNE has him channelling his inner Stevie Wonder and Michael Jackson, with a helping of Rod Stewart and Ottis Reading. Soulful and edgy, he has a signature sound and a unique and powerful voice.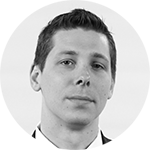 For over 20 years, James has been tickeling the ivories and captivating audiences by bringing his virtuostic style to a broad range of musical projects. Earning a Bachelor of Music in Jazz Studies in 2014, he has been a busy performer, composer and music educator in Vancouver for many years. His jubilant approach to piano and composing are highly influenced by Herbie Hancock and Robert Glasper.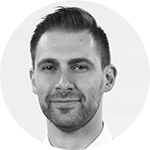 A musical chameleon, Alex loves pretty much all genres of music and especially everything guitar. He has a voracious musical appetite, with influences ranging from Django Reinhardt to Chet Atkins to Stevie Ray Vaughan. He takes it all in, digests it, and spits out his own unique take on what he believes to be the most perfect instrument in existence. See more at www.alexanderflock.com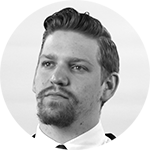 Justin is a multi-instrumentalist, composer and music educator born and raised in Vancouver, BC. As a member of the illustrious Semiahmoo Secondary jazz program, he played his first professional gigs on saxophone in his early teens and picked up the bass shortly thereafter. Alongside his work with BNE, Justin plays with jazz-soul stalwarts Tiny Havoc and jazz-thinkpiecers Last Ark Out. Originally inspired by grunge era rock groups like Soundgarden and Radiohead, some of hIs favourite artists starting with the letter S are Steely Dan, Stevie Wonder and Snarky Puppy.